Jose R. Sosa Accounting & Tax Service brings you the following resources page for you to visit and verify different taxation's of your income tax. Divided into two sections for Personal and Business.
PERSONAL

IRS – Internal Revenue Service. Click on logo to visit the IRS and or stop by our office or call us to review your tax refund. Sosa Accounting has been providing tax return services since 1984 at the same location.
The Office of the Property Appraiser and Miami-Dade County are continually editing and updhttp://www.miamidade.gov/pa/property_search.aspating the tax roll and GIS data to reflect the latest property information and GIS positional accuracy. No warranties, expressed or implied, are provided for data and the positional or thematic accuracy of the data herein, its use, or its interpretation. Although this website is periodically updated, this information may not reflect the data currently on file at Miami-Dade County's systems of record.

Social Security Administration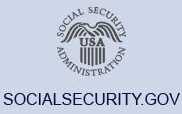 We deliver services through a nationwide network of over 1,400 offices that include regional offices, field offices, card centers, teleservice centers, processing centers, hearing offices, the Appeals Council, and our State and territorial partners, the Disability Determination Services. This is your main focus of identification to properly file your tax return, using your social security number.
BUSINESS
From here you can search and access filed information for corporations, limited liability companies, limited partnerships, general partnerships, trademarks, fictitious name registrations and liens.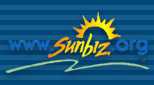 My Florida Business Links on licensing and doing business in the state of Florida as well as the taxonomy of businesses in Florida.
https://www.myflorida.com/taxonomy/business/

Jose R. Sosa Accounting & Tax Service thanks you for visiting our website and welcome your remarks and comments of our site. If you would like to see a link added to this resources page please do not hesitate to contact us to add it and for all your tax refund needs call our office at the number listed below. Your local Hialeah Accountant.
305-688-1716